HILLS Properties Recognized at 2022 Midwest Multifamily Conference
It's our pleasure to announce that HILLS Properties has been presented with two awards at this year's Midwest Multifamily Conference!
We are proud to announce that HILLS Properties is the 2022 recipient of the "Best Website—Corporate" and the "Best Social Media Program, Corporate" awards, presented at the Midwest Multifamily Conference that took place October 11 and 12 in Indianapolis, IN.
These two Midwest Prodigy Awards especially recognize the amount of time and effort our team devotes to communication and quality, always striving to raise the bar in every way possible throughout the multifamily industry.
Midwest Multifamily Conference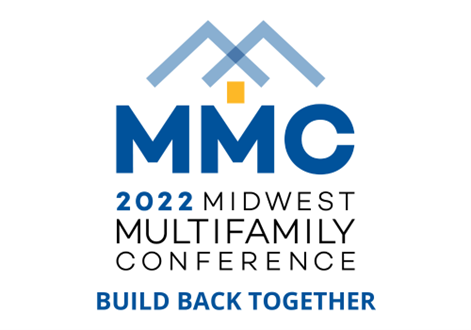 Attending the Midwest Multifamily Conference is a great honor, as the MMC is the largest industry conference catering specifically to Midwest multifamily professionals. In addition to the awards ceremony, over 30 education sessions are hosted by 11 speakers between the two days, covering topics such as stress management, reigniting compassion, maintenance and upkeep, sales strategies, and more.
This conference brings together over 900 multifamily professionals seeking to improve their careers, communities, and connections. Speaker sessions are designed to provide opportunities for everyone involved in the multifamily business, from property owners and maintenance technicians, giving all visitors the opportunity to learn and grow at the Midwest's most prestigious apartment industry conference.
Website Development With Go Local Interactive
Since our partnership with marketing agency Go Local Interactive started in November of 2021, we've collaborated with their team to build our corporate website, as well as create templates and content for our apartment properties across the three states of Kentucky, Indiana, and Ohio. This new website highlights everything that HILLS Properties stands for: excellence, unparalleled service, luxury-style living, and unbeatable communities.
"The successful launch of our new website is the product of countless hours of collaboration between HILLS Properties and Go Local. It's an honor to be recognized at an event as respected and prestigious as the Midwest Multifamily Conference. I could not be more proud of our team at HILLS Properties and what has become an extension of our team at Go Local," says Justin Seger, HILLS Properties Vice President.
When you put together the expertise of the Go Local Interactive team and the ambition and approach of HILLS Properties, you get an award-winning website. "HILLS Properties has proven to be the perfect partner, as they have been very collaborative and innovative in their feedback, extremely open to new concepts, goal-oriented, and data-driven," says John Jordan, co-founder of Go Local Interactive. "We could not be more excited about our partnership with HILLS or the next phase of the centralized website and digital marketing road map we have developed with them."
HILLS Property Social Media Platforms and Engagement
As it's our mission to provide superior customer service, we are always striving to stay active with our communities and to keep open communication. It's important for us to not only recognize outstanding members of our team and keep people updated on important announcements but to also share information for current and future residents.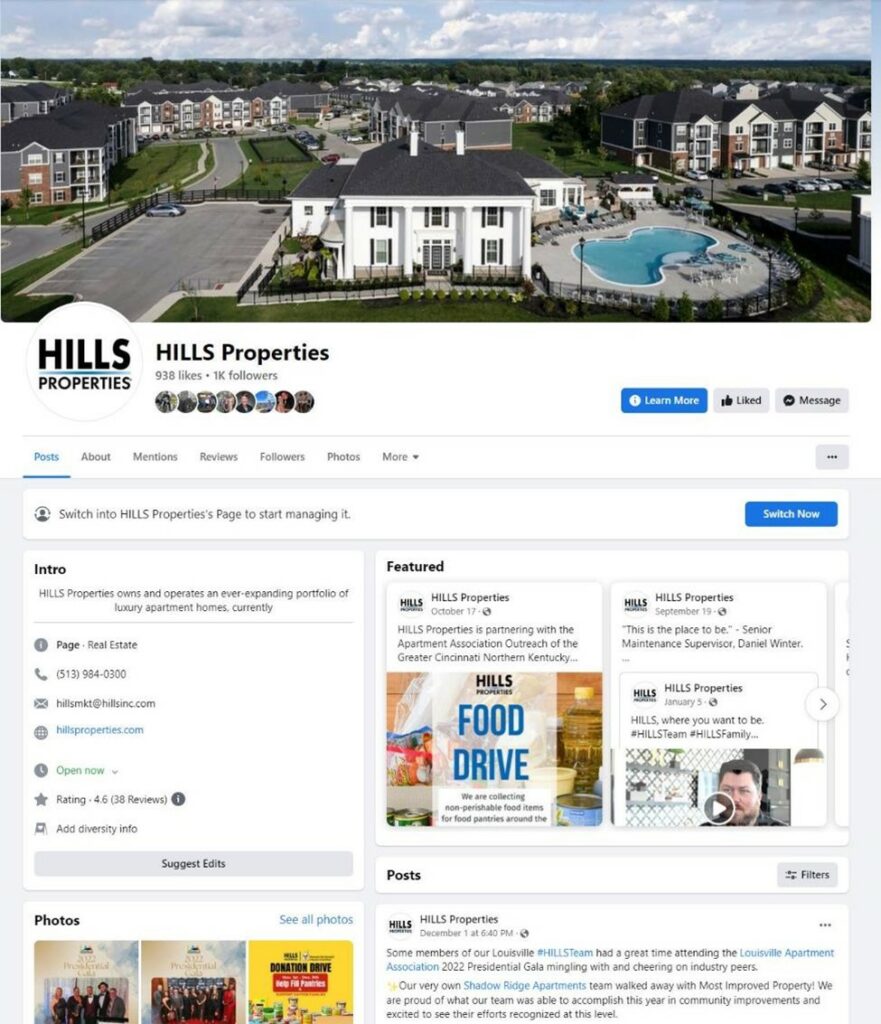 We have active Facebook, Instagram, Youtube, Pinterest, and LinkedIn accounts, all of which are ways we stay involved with our communities. We're proud of everything we have to offer, and we're always looking for ways to demonstrate the quality of HILLS Properties.
More Information About HILLS Properties
With 21 properties built from the ground up to meet the HILLS standard, we are dedicated to always providing the best of the best as a comprehensive real estate firm. Whether you're looking for a new place to call home or are seeking commercial management services, HILLS Properties has the solution. Contact us today to learn more!