Best Questions To Ask When Touring an Apartment Complex
So, you're finally ready to take that next step towards finding your dream apartment, but you aren't quite sure where to start after setting up your appointments to tour different apartments. Lucky for you, HILLS Properties is here to help. Our apartment specialists have created a list of apartment hunting questions to ask as you […]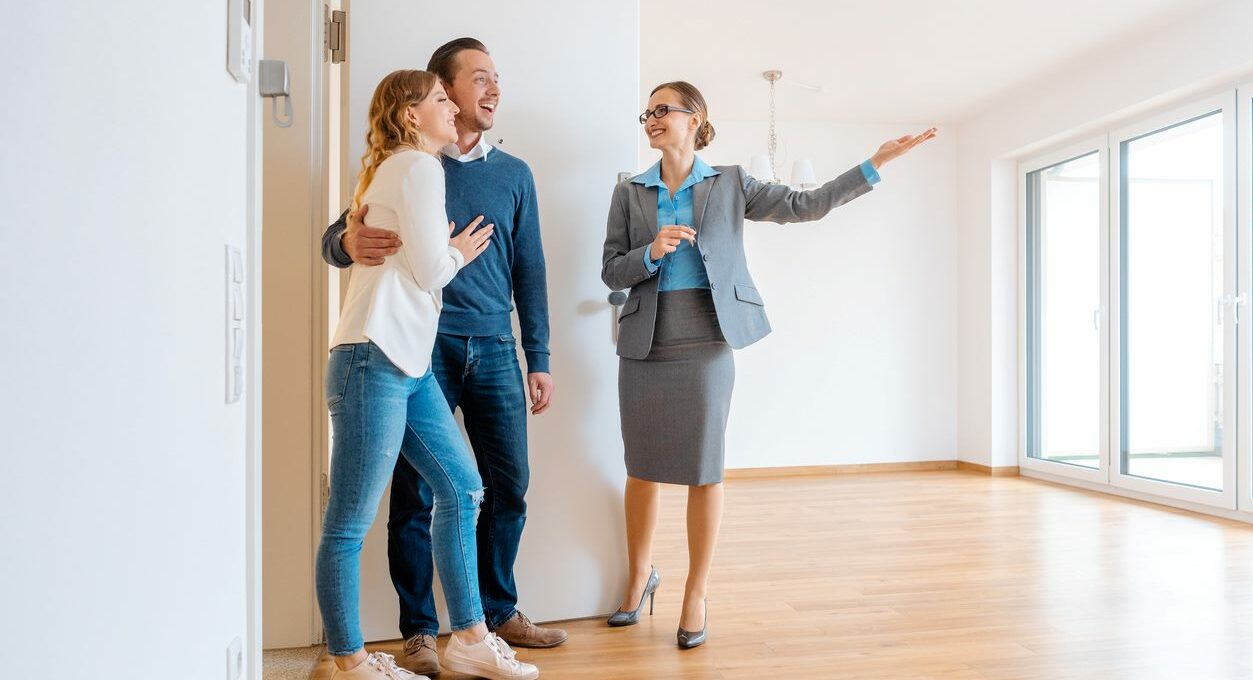 So, you're finally ready to take that next step towards finding your dream apartment, but you aren't quite sure where to start after setting up your appointments to tour different apartments. Lucky for you, HILLS Properties is here to help.
Our apartment specialists have created a list of apartment hunting questions to ask as you tour multiple properties. Topics covered throughout our comprehensive apartment tour questions guide include:
Lease terms and conditions
Maintenance
Amenities
Security measures
Utilities
For more information on the best questions to ask when touring an apartment, continue reading below. We also recommend browsing through our list of available apartment communities managed by HILLS Properties to find one near you today.
Lease Terms and Conditions 
First and foremost, you need to thoroughly understand the terms and conditions of the lease you will be signing if you choose to live in that apartment community. Ask questions as they pertain to the following areas:
Noise policies in apartment complexes—Ask when quiet hours are, how to make a noise complaint, and what happens when someone submits a noise complaint about you.
Rent—Not only do you need to know exactly how much you will be paying each month, but you also need to know when it is due and if there is a grace period.
Lease term options—As you are touring a new apartment, ask what their lease options are and if they offer short-term leasing options. Some management companies provide three, six, and 12-month leases, so find the one that works best for you.
Subleasing—While the plan is to stay in your apartment throughout the lease term, unexpected things come up that require you to move. See what their subletting policy is or the fee for breaking a lease.
Maintenance 
A good maintenance team can really make a difference when it comes to the experience of those living in the apartment community. Don't be afraid to ask extensive questions about maintenance procedures in apartments and services as you are on the hunt for a new apartment. Make sure you know exactly what the process is for making a maintenance request as well as how often certain services are provided.
How do I make a maintenance request?
While this information will more than likely be laid out either on their website or in your lease agreement, it's important to still ask how maintenance requests are handled if only to ensure a system is in place. Apartment companies with poor maintenance organizations won't have a set system in place, making for a bad experience on your part.
Do you have an emergency contact for maintenance requests?
Emergencies are bound to happen from time to time. From air conditioners breaking down in the heat of summer to washing machines flooding as you are putting in a load late at night, there may come a time when you require maintenance outside of normal working hours. Know the number to call when the situation arises so someone can be there to promptly resolve the issue.
How often do you provide pest control services?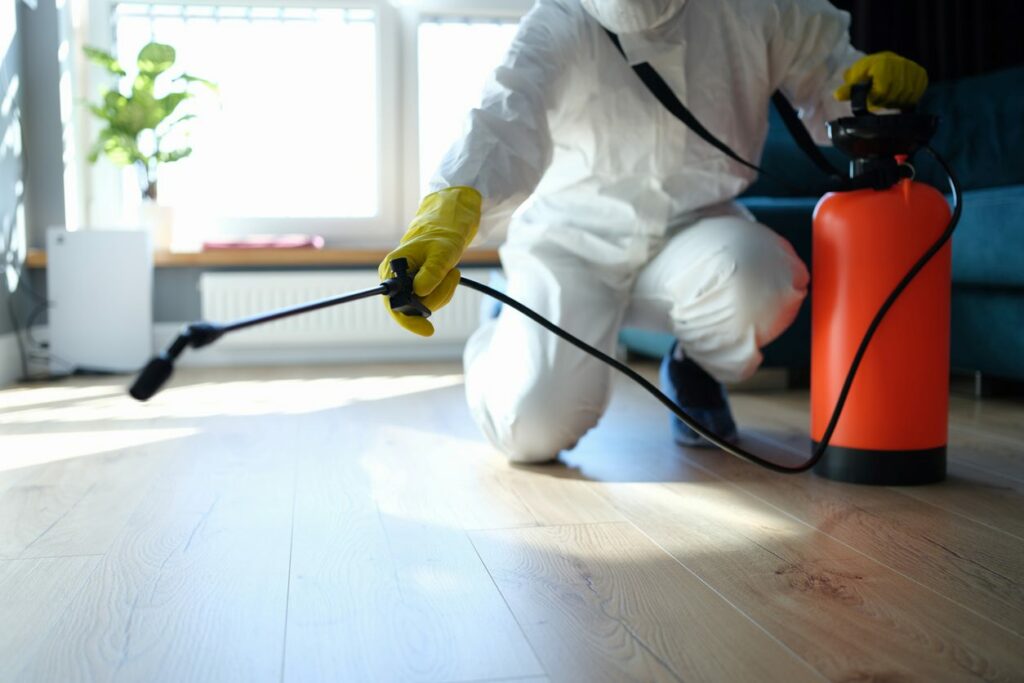 No one likes living with unwanted guests, particularly those of the creepy crawly kind. That's why it is incredibly important to ask about pest control services for your apartment community. Make sure that there is a schedule in place for how often pest control sprays your apartment and ask if they are able to make house calls when you are having a particularly hard time with certain pests.
Pest control companies are unable to perform certain services without the approval of your management company, so verify they use a professional company and that you can call to perform certain pest control services.
Amenities
Depending on your lifestyle, there are certain amenities that you may hold in higher regard than others when it comes to your living situation. Having these amenities in your community is crucial to ensuring you enjoy where you live and look forward to coming home and interacting with your neighbors.
What are some of your community amenities?
When it comes to the community amenities, you are looking at things like pools, fitness centers, spas, game rooms, and outdoor lounging areas that may contain fire pits or grills. If you are someone who enjoys working out and does so frequently, then you may want to save money and rent from a place that has the workout equipment you need.
For those who love to socialize and maybe even host groups of people, a lounging space and game room are crucial. Additionally, someone who can be found outside tanning throughout most of the summer might be interested in a place with a large pool. Whatever your lifestyle may be, ask your property manager about these amenities to see if the community will be a good fit.
What kind of amenities do you have within each apartment?
While touring, it might be incredibly easy to see all of the amenities available to you. However, depending on the tour, there are some things that aren't easy to see upon first glance. For instance, you might be shown an example floor plan, which is why it's important to ask specific questions about the features within the apartment you are interested in renting.
Find out about the laundry situation and if the unit comes with hookups, the actual washing machine and dryer, or if there are in-building laundry facilities. You should also ask about the appliances as well as other features such as fireplaces and patios or balconies. You may tour an apartment with a fireplace and patio, but that doesn't mean your chosen floor plan will look identical. Double check with the leasing agent if those are features you want.
What is your pet policy?
Plan on bringing a furry friend with you? Make sure that the community you are touring is pet friendly and ask specific questions about their policy. Just because a community is "pet friendly" doesn't mean that they don't have pet restrictions in terms of dog breeds and weights. If your cat or dog doesn't meet those requirements, don't waste your time filling out an application.
What are your parking options for apartment residents?
While most complexes offer your standard off-street parking lots with non-covered spaces, there are others that also provide both covered parking and in-building garages. Check with the property manager giving you the apartment tour to see what your options are and how much they charge for upgraded parking options.
Security Measures
You should always feel safe and secure in your living space. That's why it's important to ask about security measures in the apartments you are considering to ensure they are taking the proper precautions. Questions to ask pertaining to the security of your apartment community include:
Is there security on duty 24/7?
What is the entry system for entering the building?
How do I get into the gym or pool after hours?
Are there security cameras in common areas?
Utilities
In addition to the cost of your rent, one of the other major monthly expenses is your utilities. Find out the utilities included in apartment rent and which ones you are in charge of setting up. Some complexes even have data on the average amount their residents pay on certain utilities each month, so it's helpful to ask that question as well to help you better plan your budget.
Find the Apartment of Your Dreams in a HILLS Apartment Community Today
Live the life you've always wanted at a HILLS-managed apartment community today. We have several welcoming communities located throughout the states of Indiana, Kentucky, and Ohio. Find the one closest to you and experience the luxury of living in a HILLS Properties apartment community today.