Apartment Living Tips for Students
Taking that next step into living in your own place with a group of your closest friends is an exciting one. At HILLS Properties, we want to make sure you are able to make the most of your apartment living experience as a student by offering you expert tips on living off campus as a […]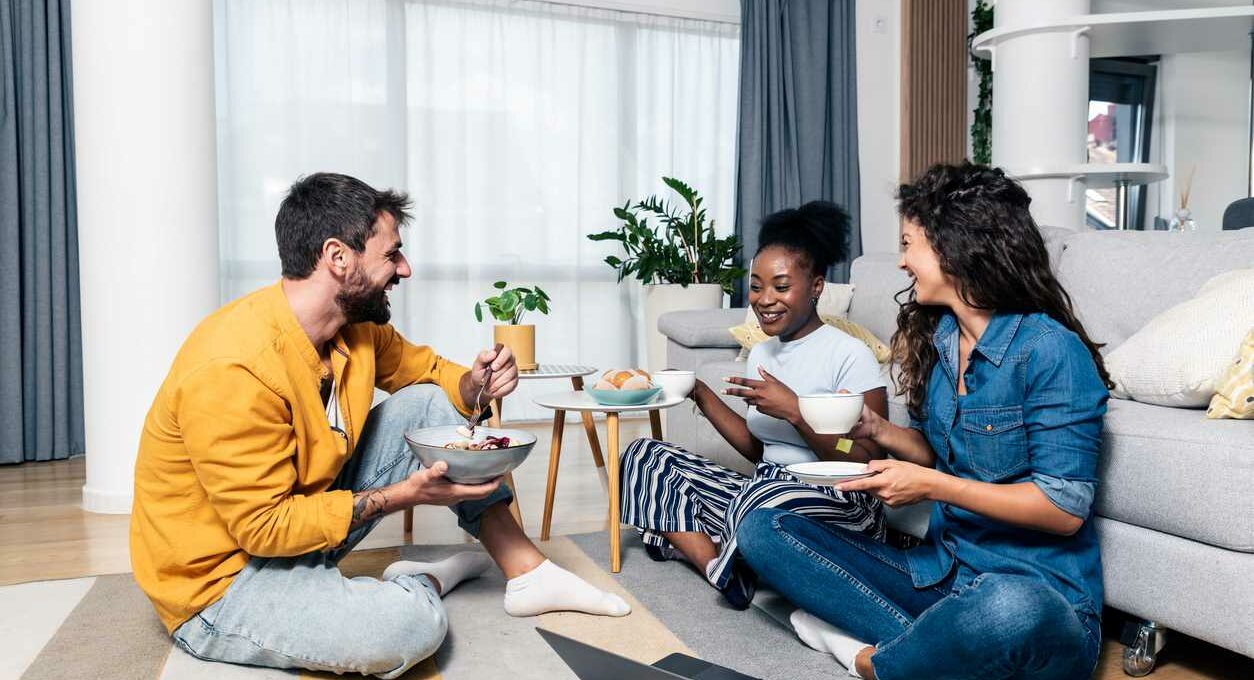 Taking that next step into living in your own place with a group of your closest friends is an exciting one. At HILLS Properties, we want to make sure you are able to make the most of your apartment living experience as a student by offering you expert tips on living off campus as a student, moving into your first apartment, and making the most of your time there.
Read on to learn more about student housing tips and tricks. If you are on the hunt for your perfect place, check out a HILLS Properties community close to your college campus.
Living Off Campus as a Student
One of the most exciting things about going off to college is learning about how to live on your own and experiencing all the freedom that comes with living off-campus. However, before you get too excited, there are a few things you need to do:
Finding Fellow Student Roommates
Having a good roommate is imperative to ensuring you enjoy your new apartment. As you are going through the process of figuring out who you want to live with, make sure you discuss living preferences. These can be simple, such as what temperature you want the apartment to be kept at and if you prefer staying up late or getting an early start.
How To Create a Budget 
After deciding on a roommate, it's time to work out a realistic budget for your apartment. Some things to consider as you begin working on your budget are:
How much money are you spending on tuition each semester?
On average, how much money will you spend on electricity, gas, water, and internet each month?
What income are you currently bringing in to help you pay for rent and bills?
Once you've thought about the above questions, it's time to discuss them with your roommates and begin the process of searching for your first apartment that is within your budget.
Student Apartment Tips
Once you've found your perfect place, we're sure your #1 priority will be to decorate and furnish. However, there are some steps that need to be taken and items that need to be remembered. These things include:
Setting up your utilities (electricity, water, gas, trash, internet)
Performing a thorough inspection and cleaning of your apartment
Gathering necessary kitchen supplies such as pots and pans, plates, bowls, baking sheets, and utensils
Purchasing cleaning supplies including paper towels, toilet bowl cleaner, disinfectant wipes, vacuum cleaners, dish soap, and scrub brushes
In addition to the above tips, we also have advice on moving into your college student apartment and managing chores with your roommates.
Moving Into an Apartment as a Student
Prior to move-in day, it's important to have a plan in place for moving. Whether you are hiring movers or recruiting a group of your buddies to help, this all needs to be coordinated beforehand. You also need to make sure you have the proper supplies handy for packing and moving. These items include:
Boxes
Packing tape
Bubble wrap
Furniture covers
Carts and dollies
Managing Roommate Chores
Managing roommate chores can be hard, but it doesn't have to be. Sit down with your roommates the day you move in and delegate out tasks based on what everyone is good at and the preferences of each person. If you can't figure this out, a chore chart or weekly checklist may be more helpful to ensure your apartment stays organized and clean.
Find Student Housing at HILLS Properties Today
HILLS offers perfect first apartments for students to live and play. With a wide variety of community and apartment amenities available, you are sure to make the most of your apartment living. Find your new home at an apartment community near your college campus today.