A Guide to Apartment Christmas Tree Shopping
Choosing an Apartment Christmas Tree Size Living in an apartment means maximizing every inch of space, especially when decorating your place for Christmas. An essential part of Christmas decorating is putting up your Christmas tree—the ultimate symbol of the holiday. You can continue your tree trimming traditions even while living in an apartment with limited […]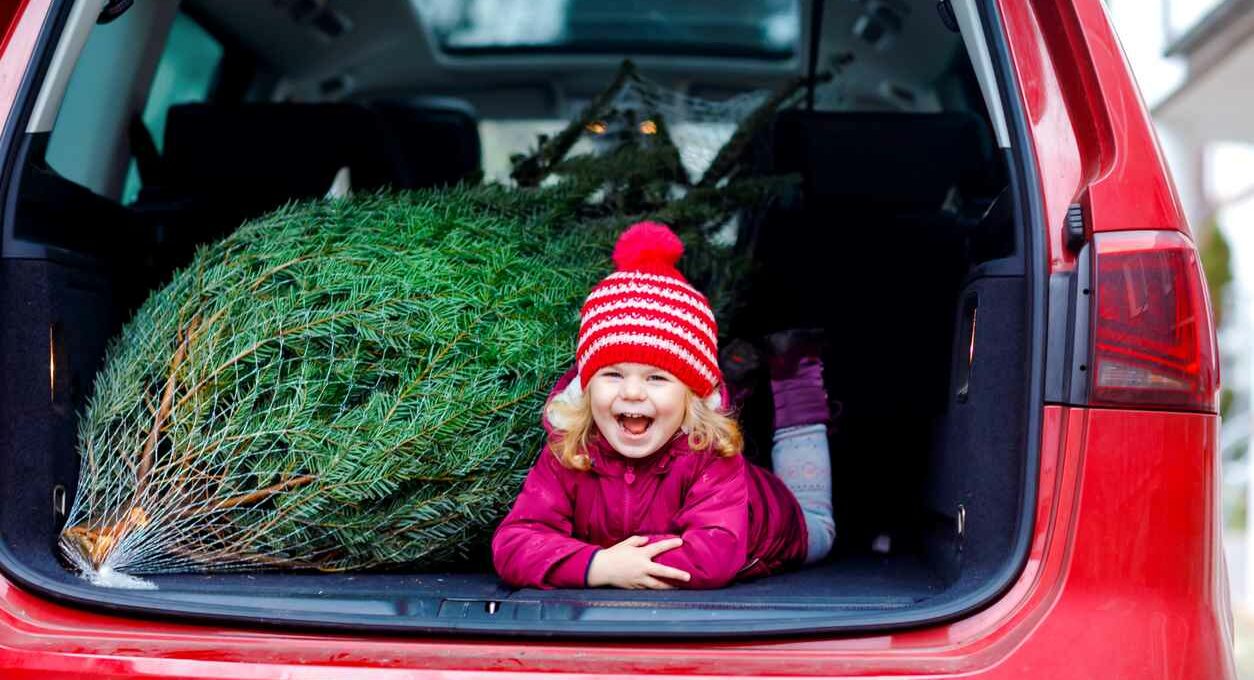 Choosing an Apartment Christmas Tree Size
Living in an apartment means maximizing every inch of space, especially when decorating your place for Christmas. An essential part of Christmas decorating is putting up your Christmas tree—the ultimate symbol of the holiday. You can continue your tree trimming traditions even while living in an apartment with limited space if you choose your tree's size wisely.
Choose a tree based on the space available in your apartment. Measure your ceiling height and keep track of this measurement as you shop. Remember to buy a tree at least one or two feet shorter than your ceiling to leave room for an angel or star on top. If you have lots of vertical space but limited floor space, opt for a skinny tree. If you have lower ceilings but a good amount of floor space, a shorter and wider tree is a great option.
If you're looking for a budget-friendly Christmas tree option that will save you space, consider a miniature Christmas tree. Not only will this option cost much less, but you can also display a miniature tree on a table, dresser, or shelf. Grab a package of miniature ornaments or a spool of garland to decorate with, et voila, the perfect space-saving Christmas tree. 
Types of Christmas Trees
Beyond sizing, there are many choices when it comes to types of Christmas trees. Live trees widely range in species. Some popular live tree varieties include the Balsam Fir, Nordmann Fir, White Pine, and many more. Different species present different challenges regarding upkeep. Not all species are safe for pets, so ask your tree salesperson for information to ensure you're getting the right tree for you.
Artificial trees have grown in popularity over the last few decades, and retailers now offer a wide range of color and size varieties. Some opt for trees with flocked branches that emulate snow and exude a sense of winter. More non-traditional decorators opt for fun Christmas tree colors, such as white, silver, or red. 
Live Tree or Artificial Tree?
Undoubtedly, the top question when it comes to Christmas tree shopping is whether you should choose a live tree or an artificial tree. To make a decision, consider the following factors:
Budget. Live trees can range in price from $30 to $100. Artificial tree prices can vary widely, from $40 to $200 plus. However, you can reuse an artificial tree for up to 20 years if you take good care of it. So while a live tree can be more affordable in the short run, artificial trees offer more long-term value.
Upkeep. While we may love live trees' distinct fresh scents, it's no surprise that they require lots of upkeep. Live Christmas tree care tips include checking the water level daily, regular trimming, and keeping the tree away from heat. If you prefer to set up your tree and forget about it, go for the artificial tree.
Pets. Unfortunately, live Christmas trees can be bad for your cat and cause sickness, vomiting, and more. Since most harm comes from ingesting the needles and branches, dogs can also get sick from eating live trees. While your pet can also suffer if they eat a plastic tree branch, it's much harder to gnaw through an artificial branch. 
Decorating Your Christmas Tree
When it comes to decorating, you can truly let your creative side shine through. You may start by choosing a main color for your tree. While traditional decoration colors are typically red, white, or gold, you can get creative and choose a non-traditional color like teal or purple.
Choose a few statement ornaments to showcase your interests and passions, or DIY some ornaments for a more personal touch. If you have pets, stick to durable ornaments that won't shatter if dropped.
Ring in the Season in a HILLS Apartment
Celebrate the holiday season in an apartment home you love from HILLS. Ourluxury apartment communities feature gorgeous modern fixtures and top-notch community amenities. When you live in a HILLS apartment, you'll enjoy resort-style living and elevated comfort. There's no place like a HILLS apartment home for the holidays.