Make The Most of Halloween in an Apartment
As a slight chill fills the air and the leaves begin falling all over the place, it's time to usher in the spooky season and celebrate Halloween in full force. Even if you don't think your apartment space can accommodate your Halloween vision, there are still plenty of ways to celebrate. From decorating your apartment […]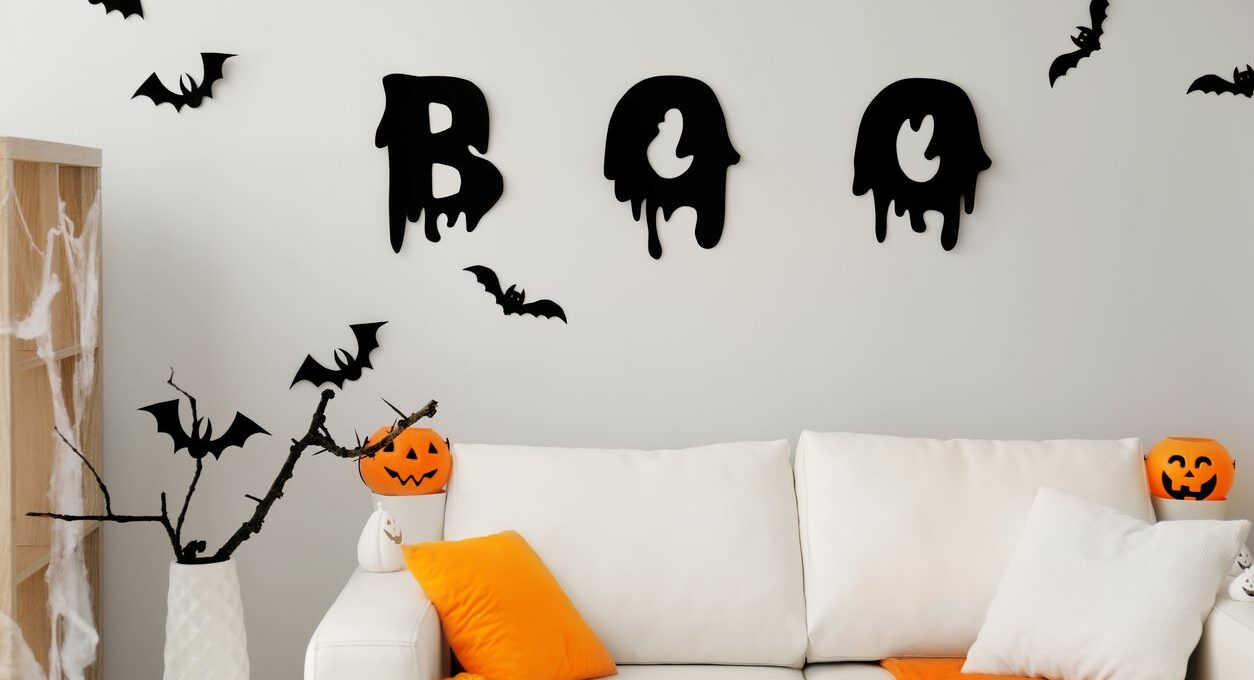 As a slight chill fills the air and the leaves begin falling all over the place, it's time to usher in the spooky season and celebrate Halloween in full force. Even if you don't think your apartment space can accommodate your Halloween vision, there are still plenty of ways to celebrate.
From decorating your apartment in preparation for a party or movie night to venturing into your apartment community for some trick-or-treating, your apartment still has plenty of potential to make all your Halloween wishes come true. Learn more about how you can make the most of Halloween in your apartment by reading below.
Decorate Your Apartment For Halloween
The easiest way to get into the vibe of Halloween is by decorating your apartment all October long. If you're throwing a party, it will help you set the ambiance, but, even if you aren't having people over, you can still enjoy snuggling up in your spooky apartment for a cozy Halloween night.
Decorating your apartment also doesn't have to be expensive. There are plenty of ways to decorate without spending a lot of money such as grabbing some pumpkins from the patch, hitting up your local thrift store, or using costumes from Halloweens of the past.
Make Homemade Halloween Decorations 
Another cost-effective approach to decorating your apartment is to DIY Halloween decorations. Not only will this help you save money for Halloween candy, but it's also a super fun activity to complete in October. It can be as simple as carving pumpkins and as intricate as building your own haunted house.
No matter what your creativity level is, there are sure to be some easy crafts you can complete on your own or with a group of friends. Just grab some construction paper, pipe cleaners, scissors, and some fake spiders, and go nuts!
Host a Halloween Party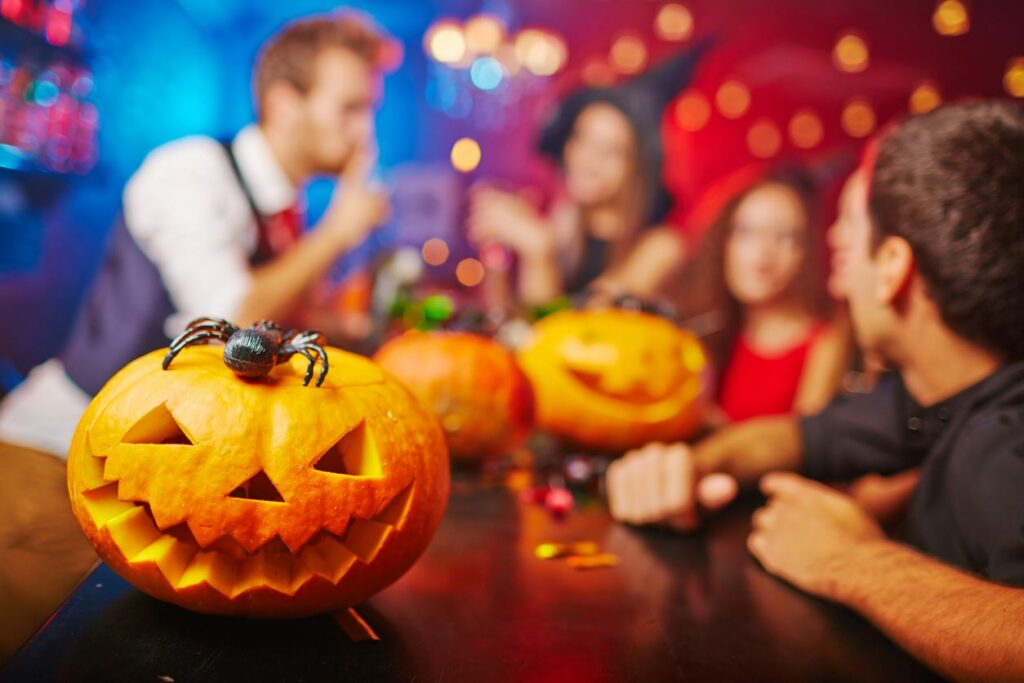 Celebrating the spooky season with all your closest friends is the best way to welcome the holiday season. Whether it's a costume party or a pumpkin carving competition, there are many options for planning the ultimate Halloween party in your apartment. From snacks and activities to the best Halloween playlist, we've got you covered with tips on planning your soiree.
Halloween-Themed Snacks
Every good host knows that a party is nothing without great snacks to enjoy throughout the night. Depending on the type of party you are hosting and how long you plan on having guests over, you will need to make sure you have a solid plan in place for drinks, appetizers, desserts, and a main course if necessary.
While any type of food will work, it's best to keep it fun and on theme with the following suggestions:
Dracula Teeth– This is a fun and healthy option for your guests. Simply slice up some apples, spread peanut butter on one side of each side of two apple slices, and place mini marshmallows along one of the slices to create a cute vampire smile.
Witches Hat Cookies– This is another simple one that requires Oreos, orange frosting, and Hershey kisses. Simply spread the orange frosting on top of the cookie, place a kiss on the top, and you have a cute and tasty witch hat dessert!
Caramel Apples– As a staple of Halloween, you would be remiss to not include these on your menu. You can even create a caramel apple station complete with the apples, caramel, and a bunch of different toppings for people to create their concoction with.
Spider Web Dip– For an easy savory dish that you can make Halloween-themed, create a normal seven-layered dip and drizzle white queso over the top to create a spiderweb design.
For more ideas, check out this list of the best Halloween snacks for your party. And, remember, if you don't feel like cooking everything yourself, a potluck is a really fun and easy way to get plenty of snacks that you know your guests will love.
Best Halloween Activities For a Group
Once the date and food have been figured out, it's time to decide on the activities for your Halloween party. While a simple dance party or game night is simple and always a crowd-pleaser, some other options are a bit more spooky.
Your first option is to host a competition of some kind. Have everyone dress in their best costume or assign a costume theme and have everyone vote for their favorite. You can even do different categories such as best dressed, funniest costume, most obscure, and best couple. You can also do the same thing but with pumpkin carving instead.
Another idea is to host a scary story night where guests perform their scariest stories to the group. This is a fun way to allow your guests to be creative while also engaging in a "spooky" activity. Whichever route you choose, just make sure it's something that will engage all your guests in a fun way.
Songs to Include on Your Halloween Playlist
The final, and arguably most important aspect of your party, is of course the playlist. You want to make sure to have enough of the hits sprinkled in with the classic Halloween songs to keep the party in high spirits all night long. Here are our picks for the best Halloween songs to include on your playlist:
"Bloody Mary" by Lady Gaga
"Superstition" by Stevie Wonder
"Thriller" by Michael Jackson
"Paint it Black" by The Rolling Stones
"Heads Will Roll" by Yeah Yeah Yeahs
"Graveyard" by Halsey
"Haunted" by Taylor Swift
"Disturbia" by Rihanna
"bury a friend" by Billie Eilish
"Ghostbusters" by Ray Parker Jr.
"Somebody's Watching Me" by Rockwell
"Time Warp" from "The Rocky Horror Picture Show"
For more ideas, check out this list of the 53 best Halloween songs for your party.
Go Trick-or-Treating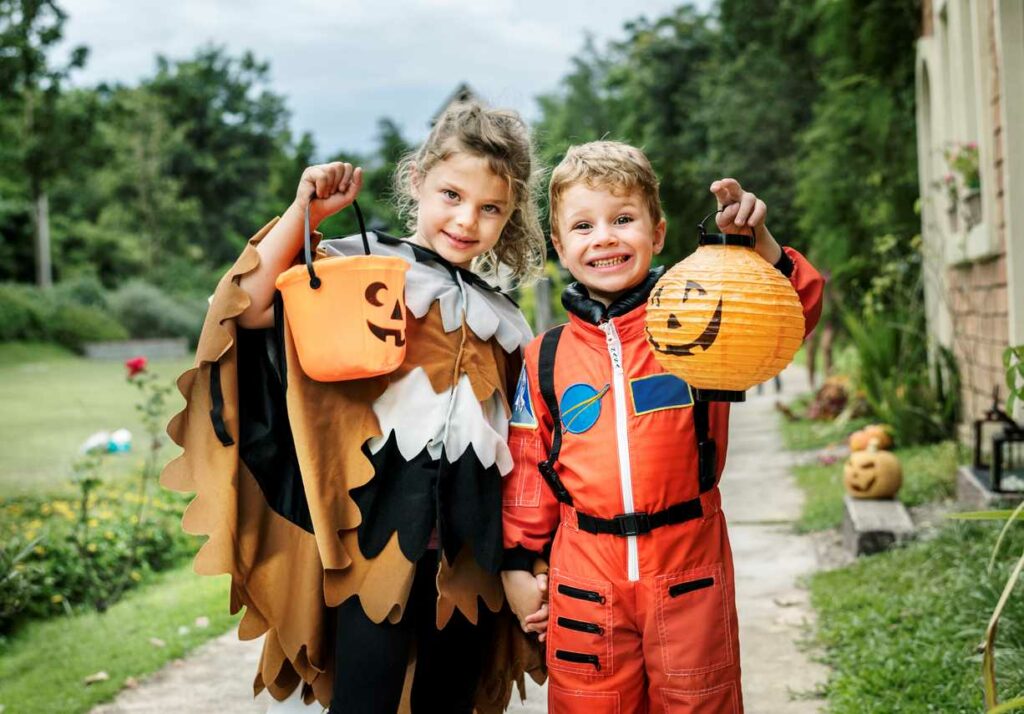 If parties aren't your thing, apartments still offer plenty of ways to indulge in the most classic Halloween activity: trick-or-treating. Take a group of friends or your kids around the building or ask your leasing office if they are planning an event with the entire apartment community.
You can also check your newspaper to see if anyone is planning a trunk-or-treat or other such event in your town. If you aren't the trick-or-treating
Watch Halloween Movies
For a more cozy activity to enjoy in your apartment, grab a blanket, light a candle, make some snacks, and enjoy a Halloween movie marathon. If you plan on planning a movie night with your friends, have everyone bring their favorite one. Or, head out to your local library or search all the streaming platforms for the best ones.
If you're looking for a scary movie vibe, the "Halloween" series is always a crowd pleaser as are the "Scream" movies. For something a little less terrifying, "Hocus Pocus", "Halloweentown", and "It's the Great Pumpkin, Charlie Brown" are all classics.
Celebrate Halloween in the Comfort of Your HILLS-Managed Apartment Today
The perfect Halloween experience starts with the perfect apartment to host all your friends and family in. Find that apartment space with the help of HILLS Properties today. We have several apartment communities to choose from. So, find one near you and move into your dream home today.