How to Take Advantage of Apartments With Pools and Other Outdoor Amenities
Living in an apartment shouldn't keep you from embarking on outdoor activities and adventures. When you choose the right apartment, you'll have plenty of opportunities to enjoy the fresh air and nature all throughout the year. One of the best apartment amenities you can ask for? An apartment with a pool. If you have access […]

Living in an apartment shouldn't keep you from embarking on outdoor activities and adventures. When you choose the right apartment, you'll have plenty of opportunities to enjoy the fresh air and nature all throughout the year. One of the best apartment amenities you can ask for? An apartment with a pool. If you have access to an apartment pool, there are several ways you can take full advantage of this amenity. Here's how to take advantage of apartments with pools and other outdoor amenities during your stay.
Take Advantage of Your Apartment Pool
Many apartments have pools and hot tubs you should definitely take advantage of on hot and sunny days. Need to unwind after a long day or a tough workout? Take a dip in the pool or emerge yourself in a relaxing hot tub to take ease off your muscles. You can also use the pool as an opportunity to exercise and stay active. Swimming is a fantastic low-impact workout that engages multiple muscle groups. You can swim laps or do water aerobics for a great way to stay fit and cool off at the same time.
In addition to pools, most apartments offer sun decks with comfortable foldout chairs to sunbathe, read a book, or even pretend you're at a resort right at your doorstep.
Grill Some Barbecue in the Picnic Area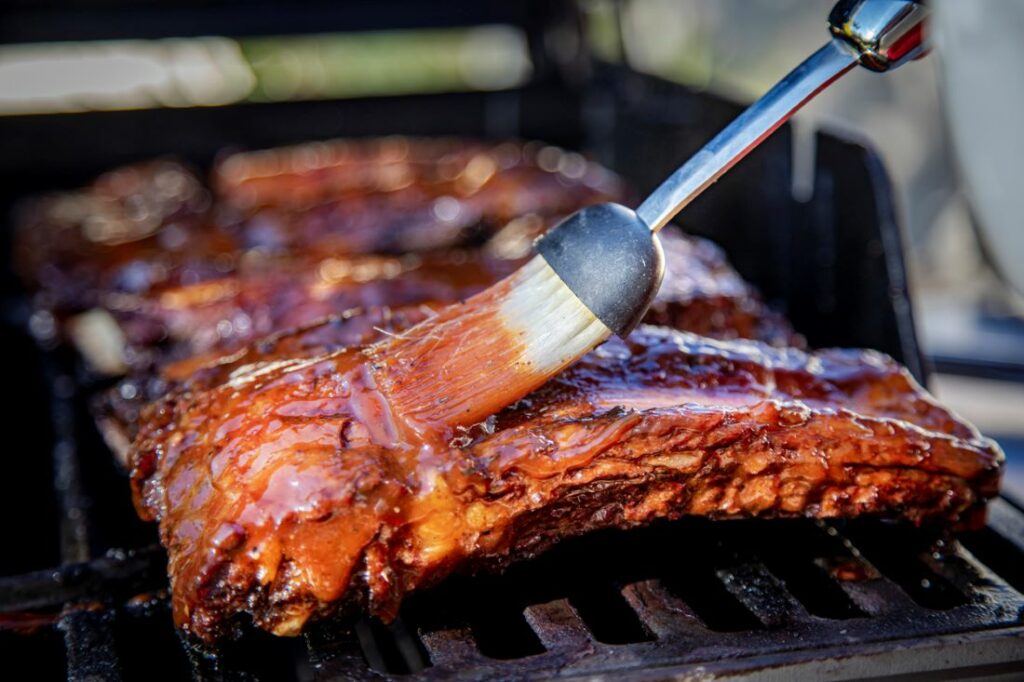 While hanging out at your apartment pool, you can also take advantage of grilling and picnic areas often located near apartment swimming pools. These designated spaces often include barbecue grills, picnic tables, and sometimes fire pits. They provide a great opportunity to gather with friends and family or host cookouts. Be sure to follow your apartment's rules on guests and gatherings in the picnic area.
Stay Active in Outdoor Fitness Areas
Finding an apartment with a pool and a gym is the ultimate score. If your apartment has an outdoor fitness area in addition to a fitness center, you can take advantage of jogging paths, basketball, tennis courts, and more, which will offer a convenient way to work out and enjoy the fresh air.
Take a Walk on a Nearby Trail
Some of the best apartments are built near walking trails or green spaces, perfect for nature enthusiasts. Walking trails are great for leisure strolls, biking, jogging, and more. Additionally, apartments with green spaces, such as courtyards or gardens, offer a peaceful environment for relaxation and unwinding. Consider practicing yoga, meditation, or deep breathing exercises in these spaces to enhance your overall well-being and create a serene atmosphere.
Give Your Pup Some Exercise at a Dog Park
If you're a pet owner, having a designated space for your furry friend to let off steam is important. Take advantage of your apartment's dog parks and pet-friendly spaces and let your dog run, play, and socialize with others. While in the dog park, make sure to stay attentive and keep an eye on your dog at all times.
Take Advantage of All That HILLS Properties Has To Offer
Apartment living doesn't mean you have to give up outdoor amenities. Many apartments offer a variety of outdoor spaces and facilities that allow residents to enjoy the outdoors and enhance their living experience. From apartment pools to fitness areas and pet-friendly spaces, these amenities provide opportunities for relaxation, recreation, and socializing right at your doorstep. When searching for an apartment, consider the outdoor amenities available to make the most of your living environment.
When you choose a HILLS Properties Community, you'll enjoy access to pools, hot tubs, pet-friendly spaces, and more. Our apartments offer residents a mix of luxury, convenience, and comfort you can't find anywhere else. With apartments located in Ohio, Kentucky, and Indiana, there are plenty of communities to choose from that will provide you with spacious floor plans, high-quality appliances, great amenities, and more. Find your outdoor amenity-filled apartment today!