How to Start Growing Plants in Your Apartment
We all know how important it is to get outside and enjoy all that nature has to offer. Starting your own garden is one way to do this. Urban gardens offer renters a chance to add some color to their patio/balcony as well as grow fruits and vegetables for a healthier lifestyle. Even if you […]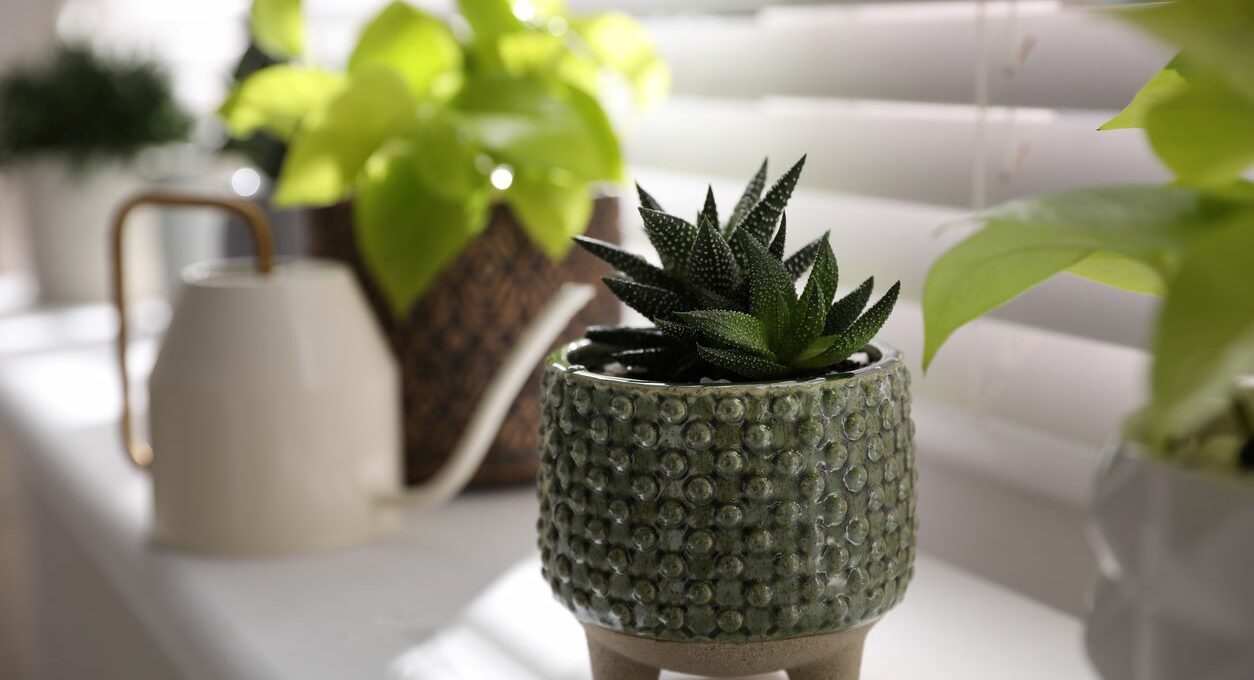 We all know how important it is to get outside and enjoy all that nature has to offer. Starting your own garden is one way to do this. Urban gardens offer renters a chance to add some color to their patio/balcony as well as grow fruits and vegetables for a healthier lifestyle. Even if you lack yard space, you can still reap all the benefits of an apartment garden.
At HILLS Properties, we want to show you how to grow plants in your apartment in an effective and sustainable way. In this blog, we will detail the benefits of starting an apartment garden, tips for managing your garden, what the best plants to grow in your apartment are, and what tools you need to get started. Find out how to begin growing plants in your HILLS Properties managed apartment community today.
Benefits to Having an Apartment Garden
Successfully maintaining any garden, whether it's at your home or in an apartment, takes a lot of work. However, this work pays off in many ways and provides a wide variety of benefits. Even if you are growing plants in a small apartment space, you can still take advantage of the following benefits:
They improve your health– If you choose to grow herbs and other produce, you will have all the ingredients you need for a healthy and clean lifestyle.
Gardens provide beautiful decor for your apartment– Adding plants to your apartment is an easy way to decorate and showcase your personality. Whether it's flowers, small trees, or veggies you are growing, these plants can provide you with gorgeous decor and improve the look of your apartment.
Apartment gardens offer a fun and fulfilling hobby– We are all looking for ways to pass the time and get us outdoors. When you start purchasing plants or building an apartment garden, you will find yourself spending lots of time tending to your plants and actually enjoying what you do.
Tools You Need For Your Apartment Garden
Before you can begin taking advantage of growing plants in your apartment, you need to invest in the right tools. First, you need planters and containers to hold your plants. These planters need to be small enough to fit in your outdoor space without taking up too much space. You need to also keep in mind the weight of your planter when it is filled with soil and water. If it is too heavy, it could cause issues. [SW2] Additionally, it's important to have a dish, or plate to catch excess water from drainage on watering days. This dish or plate will keep you from having to clean up any water overflow, as well as keep water damage from sitting on the balcony or patio.
Next, you will need to purchase the correct soil and fertilizer for whatever plants you are planting. Ordinary garden soil will not work inside of a container because it will compact and limit the amount of air and water circulating to your plant. It is best to go with a potting mix as it is light, fluffy, and easily circulates oxygen and water to your plant.
Finally, you need to invest in the proper gardening tools for your apartment plants. You will need gloves, some sort of watering can or sprayer, a hand trowel, a gardening fork, pruning shears, and a storage container for your dirt and soil.
Best Plants to Grow in an Apartment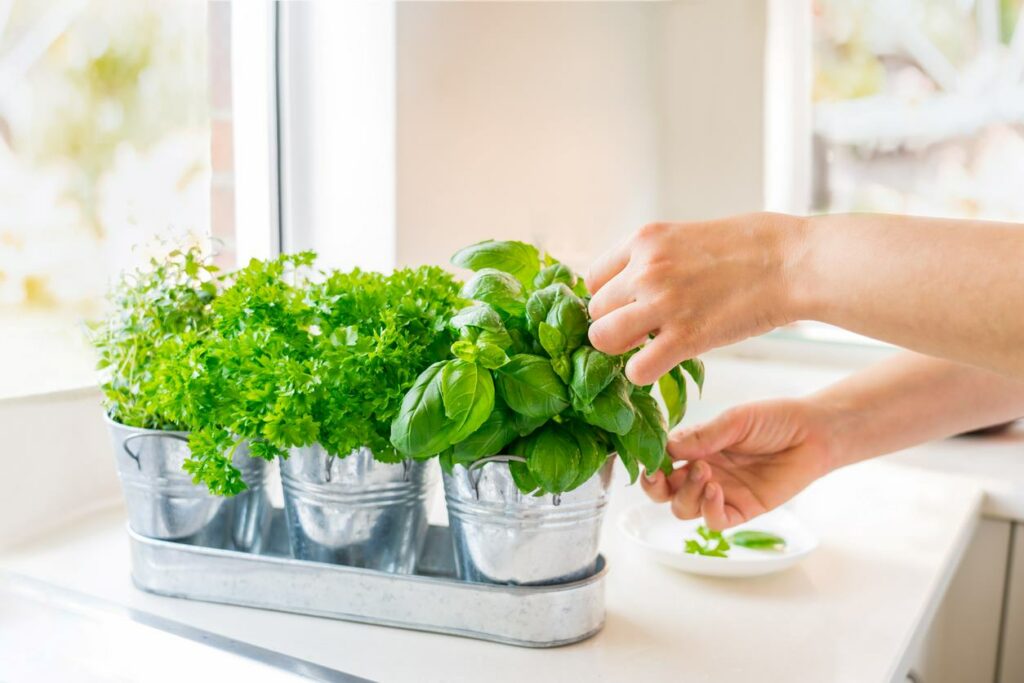 After gathering the proper tools and equipment, it is time to head down to your local nursery or garden store to grab the right plants for your apartment garden. Just because a plant looks nice or would be successful in a normal garden does not mean it will thrive in an apartment space. Here are the best plants to grow in an apartment:
Lettuce, spinach, arugula, and other salad greens
Flowers
Bonsai trees
Tomatoes
Strawberries
Peace Lil
ZZ plant
Monstera Deliciosa
Pothos
Succulents
When choosing the best plant for your apartment, think about where you will be storing them and if the plant should be kept outdoors or indoors. Some plants can be harmful to your cats or dogs, and it's important to do some initial research to make sure the plant you're looking at is going to be safe for your apartment, and your furry friends. You also need to think about the size of the plant and if you have the room necessary for it to thrive.
3 Tips for Growing Plants in Your Apartment
Choosing the right plant and purchasing the right equipment is only half the battle of starting an apartment garden. You must also know how to take care of your plants once you've purchased them.
Three tips for growing plants in your apartment include properly preparing your plant container, planting in an area that provides optimal sunlight, and feeding and watering your plants on a regular basis.
Follow Proper Container Preparation Steps
First you need to choose what size container is best for the plant you are placing inside of it. Pay attention to the plant's root size and how rapidly it grows. Once you've done your research, choose a container that is large enough to hold the plant, soil, and water it needs to survive.
You also need to ensure your container has a good drainage system to prevent your soil from becoming waterlogged. Drainage holes do not need to be huge but should be big enough for excess water to drain out. If you are worried about soil spilling out of the drainage hole while you are potting the plant, cover the drainage holes with a paper towel or styrofoam to prevent the soil from falling out.
Once you're ready to begin the potting process, place your large container in the spot where they will live. Given how heavy they can become once you place the plant and soil inside, it's easier to already have them placed where they will stay. Next, pre-moisten your soil and then place it inside of your container. Make sure you leave enough room for the plant and the water it needs to survive. Finally, you are ready to plant!
Place Plants in an Area With Optimal Sunlight
Sunlight is essential for your plants to grow and thrive. Research how much sunlight each of your plants needs in order to grow healthily and successfully. Most flowers and fruits need direct sunlight for an entire day in order to survive. This means they should be placed on a balcony or patio that receives sun throughout the entire day.
However, vegetables and herbs are perfectly fine being stored on a windowsill that receives some sun throughout the day. You may also consider investing in a grow light if your apartment does not receive a lot of sunlight.
Feed and Water Your Plants on a Regular Schedule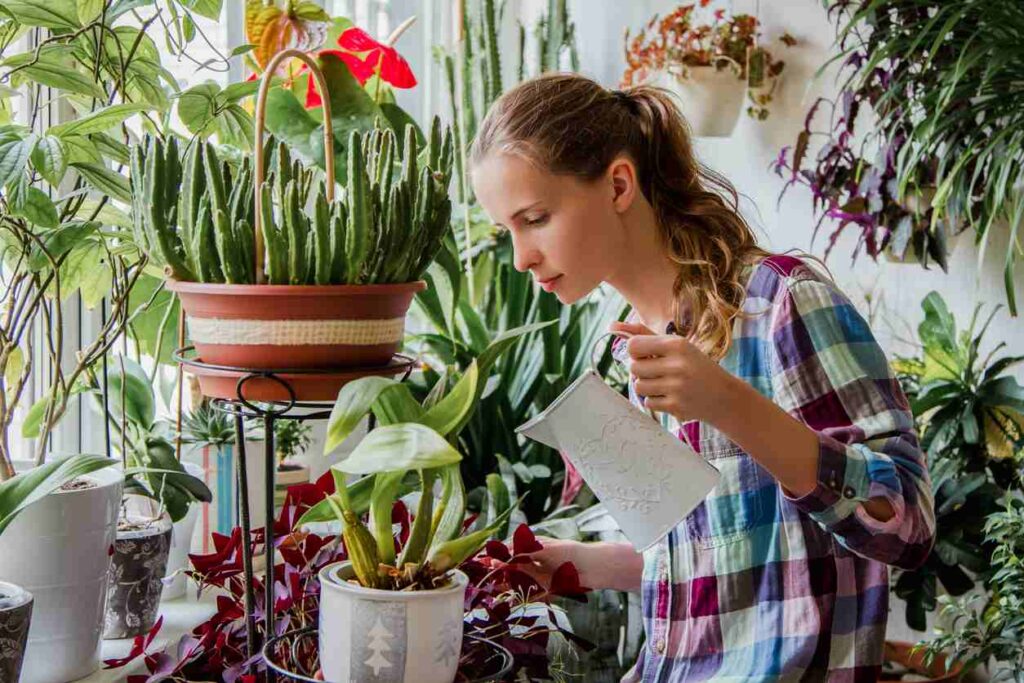 One of the most important tasks of starting an apartment garden is watering your plants. Make sure to set up a schedule for watering to ensure your plants won't dry out. A good test to see if your plants need to be watered is to poke your finger an inch or two below the surface to see if the soil is dry. If it is, that means it's time to water your plants.
In addition to setting a schedule for watering, you will also need to feed your plants on a regular basis. Check to see if your potting mix already has fertilizer mixed into it prior to purchasing your own fertilizer. We also recommend one that is water-soluble that you can add when you water your plants to make it easier to follow the same schedule.
Plant Your Apartment Garden at a HILLS-Managed Property Today
While plants can do a lot to brighten a space, it helps if you live in a gorgeous community that you love. Plant your roots in an apartment community managed by HILLS Properties today. All of our of our properties provide gorgeous patio and balcony spaces that are perfect for your apartment garden. Browse through our list of properties to find the community that is right for you today.