How To Deck the Halls in Your Apartment 
Decorating for the holidays with family and friends is one of the most exciting parts of the holiday season. Just because you live in an apartment doesn't mean you have to sacrifice holiday decorating. The apartment living experts at HILLS are here to give you four apartment decor tips for the holiday season, including budget […]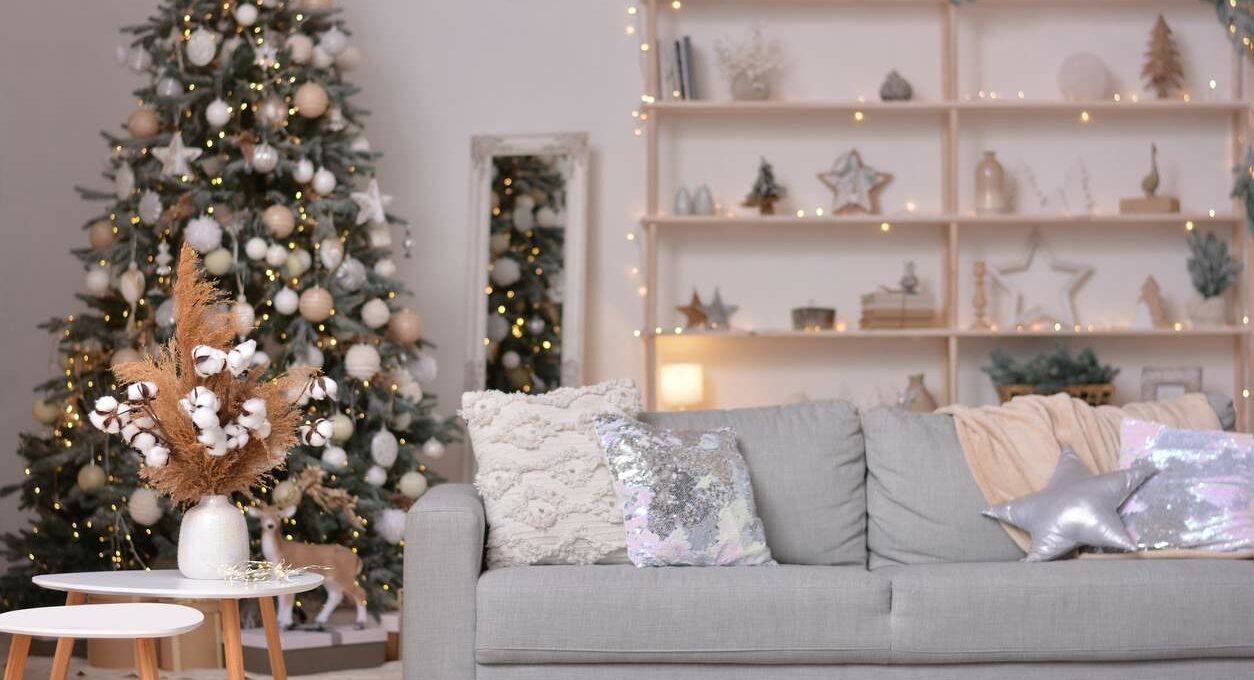 Decorating for the holidays with family and friends is one of the most exciting parts of the holiday season. Just because you live in an apartment doesn't mean you have to sacrifice holiday decorating. The apartment living experts at HILLS are here to give you four apartment decor tips for the holiday season, including budget decor tips and space-saving suggestions. 
Four Golden Renter-Friendly Holiday Decor Ideas
Decorate a Small Christmas Tree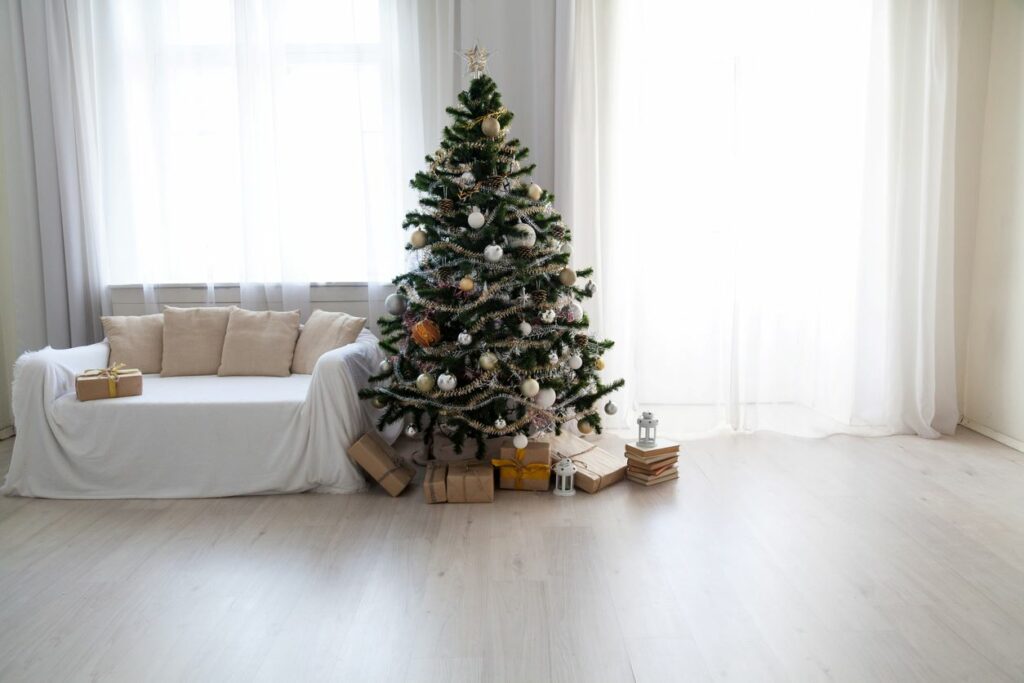 Decorating the Christmas tree is a central part of the Christmas celebration. When you live in an apartment with limited space, it may feel like you have to give up this tradition. However, by picking a small or miniature Christmas tree, you can continue this holiday custom and save space and money at the same time.
You can find small Christmas trees at department stores, discount stores, and sometimes even dollar stores. A miniature tree, around one or two feet tall, can ring in the holiday season and be displayed on a table or dresser, saving you floor space. If you still want the look of a classic tree in a smaller size, consider getting a three- or four-foot tall Christmas tree rather than the average six-foot tree.
If you opt for a smaller tree, be sure to grab some smaller ornaments and garlands to decorate it, as large ornaments will likely be too heavy for a small tree. Both smaller trees and smaller ornaments typically come at a lower cost, meaning you'll save money and space simultaneously. For more ideas on creating the perfect apartment Christmas tree, check out our guide on apartment Christmas tree shopping!
Hang Up Some Lights
String lights can be a festive holiday decor idea you can display year-round. You can use string lights for Christmas, Kwanzaa, or even Hanukkah decorations. If you'd like to reuse your string lights to celebrate other holidays, opt for color-changing remote control lights. You could display red lights for Valentine's Day or even orange lights for Halloween.
A cost-effective and versatile option could be purchasing white string lights, which can look classy year-round while still offering a bit of extra holiday sparkle. If you're craving the feeling and look of an outdoor Christmas light display, consider purchasing a window Christmas light decoration, which allows you to show off your Christmas spirit to the world while living in a smaller space.
Swap Out Everyday Decor for Holiday Versions
A great way to decorate for the holidays on a budget is to swap out accent items in your home for festive alternatives. You can also keep it understated and substitute current items for pieces in your holiday's colors, such as adding blue accents for Hanukkah or red accents for Christmas.
For example, trade your throw pillows for themed ones or purchase removable pillow covers for an affordable and low-effort option. You can also switch out the artwork on the walls for pieces that reflect the spirit of the holiday or swap out the curtains for festive ones.
DIY Decorations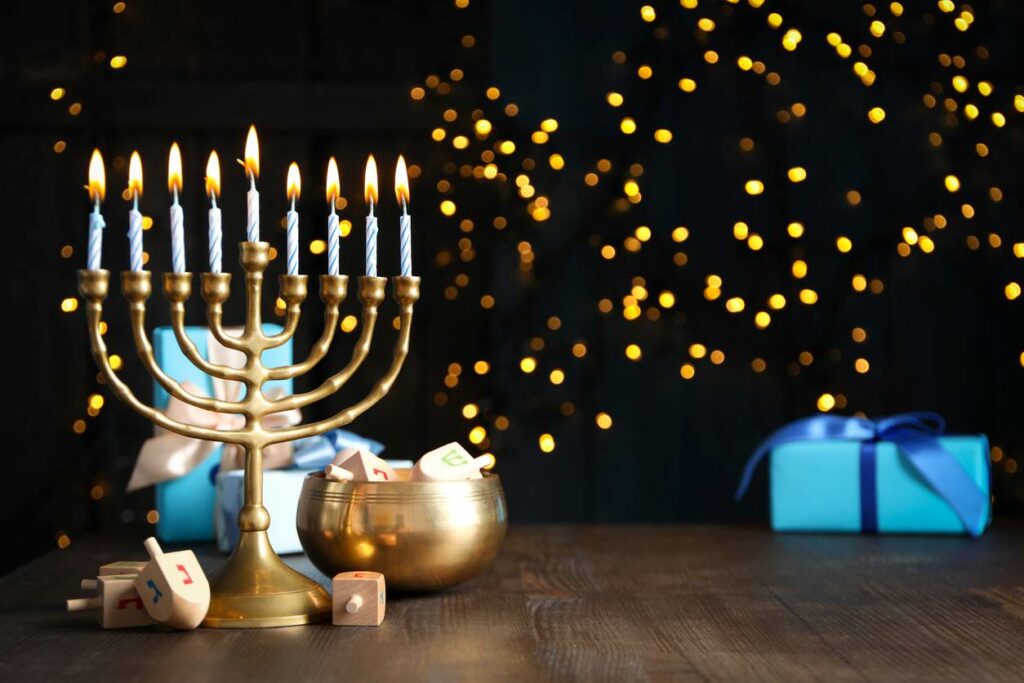 A great way to save money on festive decor is to make it yourself. There are many DIY holiday decoration ideas out there, and many of them require limited supplies. For example, you could make a paper or pom pom garland or handmade table centerpieces.
To find affordable crafting supplies, check out your local dollar store, where you'll find a variety of creative supplies, such as glass vases, pom poms, glitter, ribbon, beads, and more. If you don't have a dollar store nearby, you could hit up a craft store, where you can grab everything you need to make holiday crafts and enjoy frequent deals on supplies.
Not only are DIY decorations cost-effective, but they can also serve as a way to bond with your family and friends. Invite your loved ones to your apartment and have a holiday craft day together with music and snacks. You can even make extra decorations like ornaments or dreidels and give them as gifts. 
Find Your Home for the Holidays (and Beyond) With HILLS
There's truly no place like home for the holidays. However, a less-than-perfect apartment can put a damper on holiday cheer. Say goodbye to unfriendly management and outdated amenities and find your new apartment home withHILLS.
All our apartment communities come with luxury amenities and spacious floor plans, perfect for celebrating the holidays solo or with your partner, friends, or family. Browse our luxury apartment communities today and contact us with any questions you have about living in a HILLS community. We're ready to help you find your new apartment home.