Essential Apartment Living Tips for Pet Owners
Living in an apartment presents unique challenges for pet owners, like space constraints, noise control, and building rules. Ensuring that pets are not just accommodated, but are comfortable and satisfied in an apartment setting, is paramount. In this blog, we'll give you our tips for creating a home where both owners and pets can thrive. […]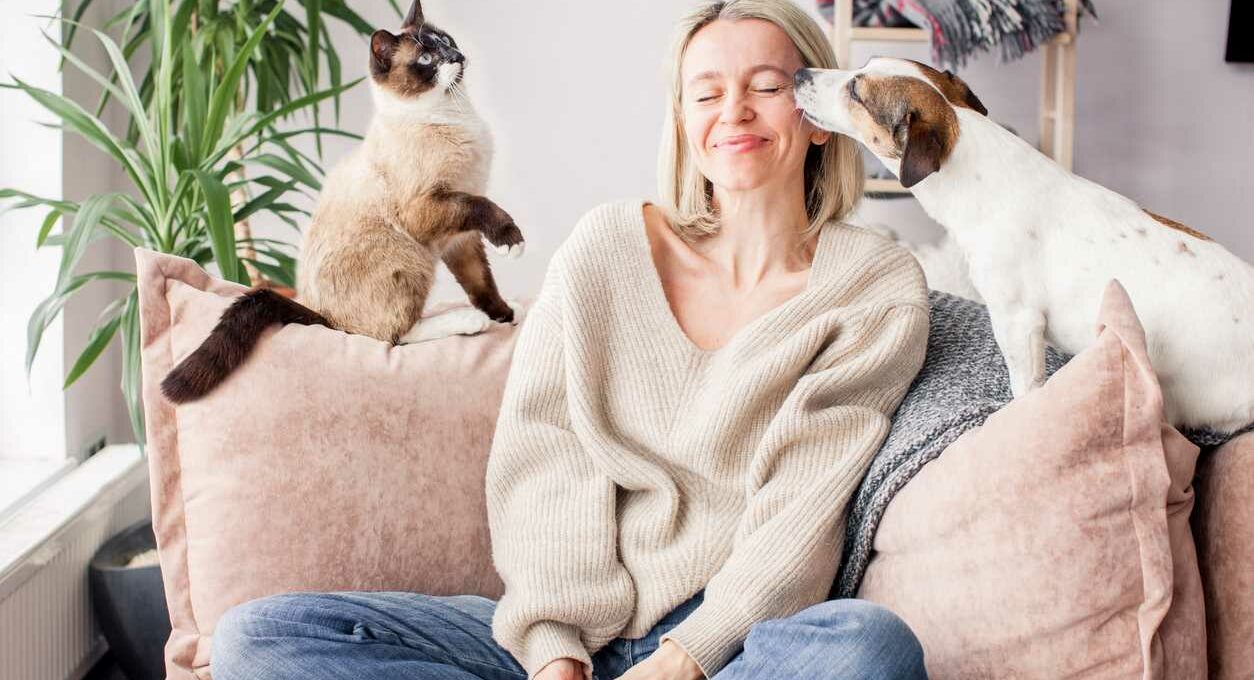 Living in an apartment presents unique challenges for pet owners, like space constraints, noise control, and building rules. Ensuring that pets are not just accommodated, but are comfortable and satisfied in an apartment setting, is paramount. In this blog, we'll give you our tips for creating a home where both owners and pets can thrive.
Create a Comfortable and Safe Space for Your Pet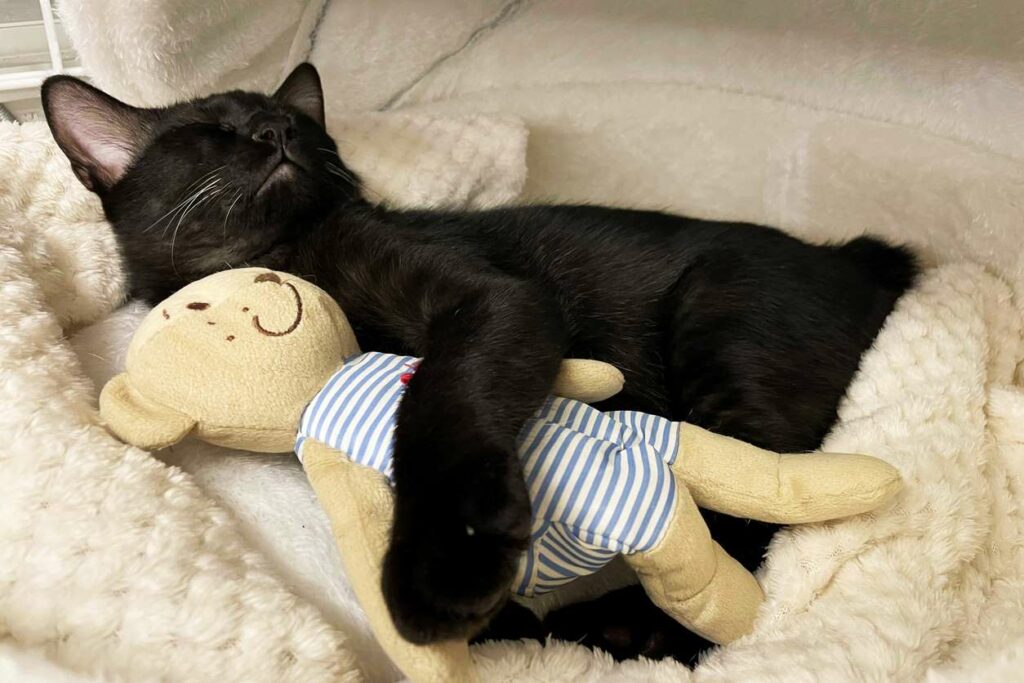 Whatever kind of fur baby you have, whether it's a dog or a cat you'll want to make sure your pet is safe and comfortable in your apartment. Making an ideal apartment for your furry friend involves many factors.
Pet-Proofing Your Apartment
An essential step to making your apartment good for pets is scanning your apartment for potential hazards such as poisonous plants, choking hazards, and hazardous chemicals. Secure loose cords, cover outlets, and ensure that windows have secure screens. Avoid toxic houseplants that can be harmful if pets chew on them.
Creating a Pet-Friendly Space
Designate an area in your apartment exclusively for your pet. Include items like a cozy bed, toys, and a feeding area, where your pet feels secure and comfortable. Set up your pet's area away from high-traffic areas to minimize disruption and stress. Think of this as your pet's safe space.
Be Considerate to Your Neighbors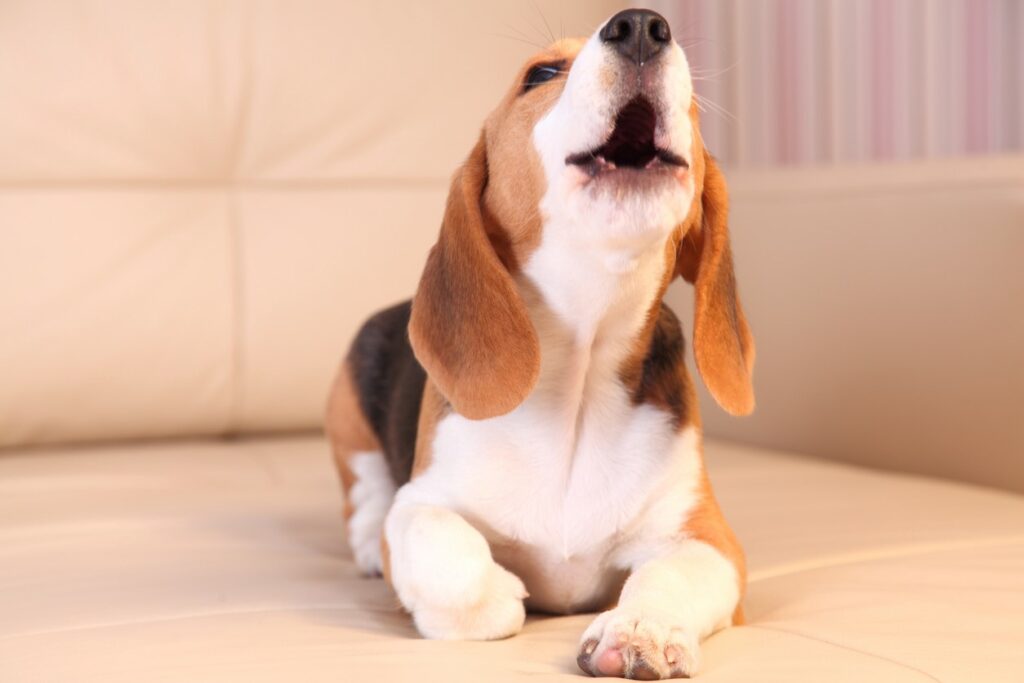 Managing Noise Levels
Keeping noise to a minimum can be tough when you have a pet, but that doesn't mean you're doomed to be a bad neighbor forever. There are strategies you can employ to keep your pup's noise levels to a minimum.
Make sure your furry friends have toys to play with that will keep them busy when you're away. A great way to stave off doggy boredom is with puzzle toys. Some owners use pet cameras to interact with their companions while out of the apartment. Another strategy is checking out some dog training methods to nip your dog's barking in the bud.
Cleaning Up Shared Spaces
Cleaning up after your pet is an essential part of living in a pet-friendly apartment. While cleaning up grassy areas after your dog may be an obvious step, you'll also want to ensure that litter boxes are frequently cleaned to avoid a smelly apartment. Aim for scooping once a day for optimal cleanliness.
Keeping Your Apartment Clean With a Pet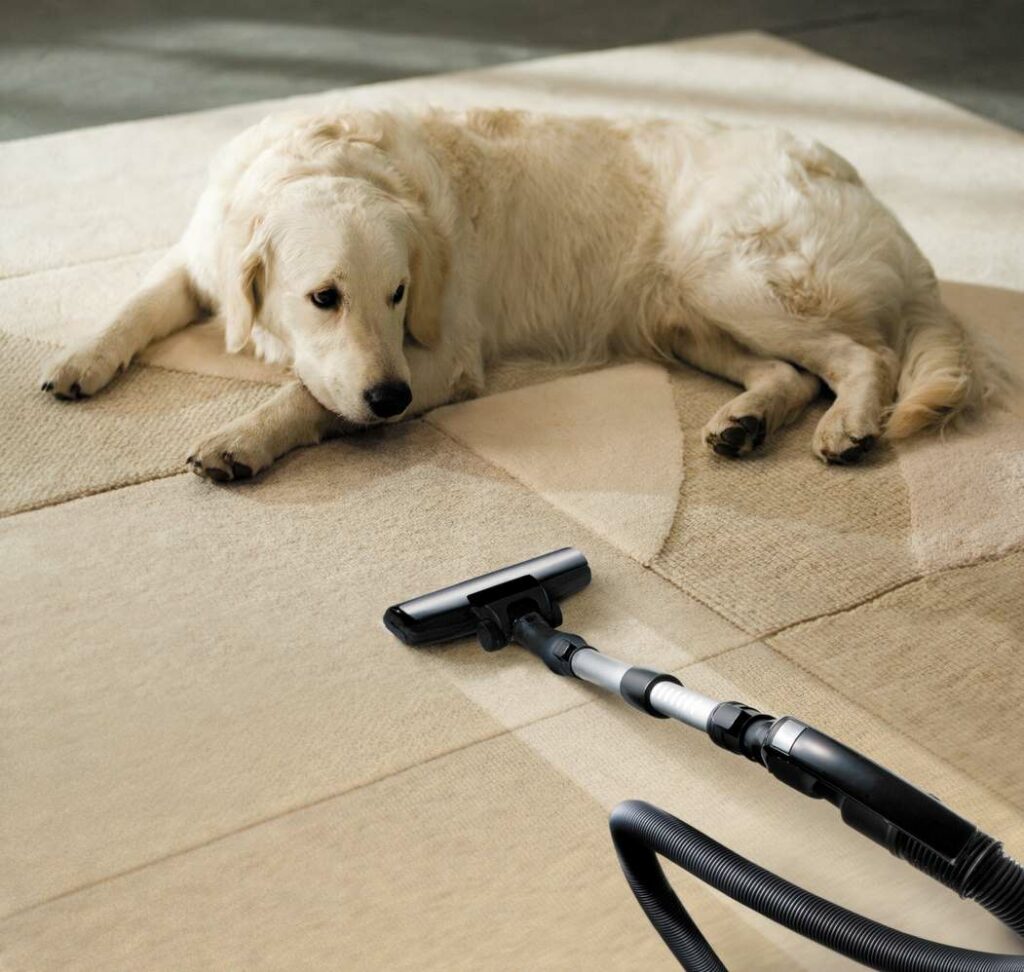 Pet Hair Management
Even if you love cuddling up with your dog and cat, a hairy apartment may not be your cup of tea. There are many pet hair removal methods to try, such as vacuuming carpet, lint-rolling cloth furniture, and mopping hardwood or vinyl floors with a microfiber cloth. Many pet owners invest in a robot vacuum to take the hassle out of vacuuming up pet hair.
Treating Pet Stains
Pet stains: They happen to all of us. If your furry friend has an accident, try a pet stain spray or even a home remedy of vinegar and water to get stubborn stains out of your carpet. If the odor persists, look into deodorizers specifically made for carpets.
How to Protect Your Couches From Cats
If you have a cat you've probably caught them scratching your furniture or carpet at least once. While it can be tricky to stop this behavior, you can try to prevent it by having lots of scratching posts available, so your kitties won't be enticed to scratch the couch.
If your cat still scrapes your sofa despite having lots of scratching posts around, furniture protectors may be the solution you need. Try applying attachable plastic covers to areas your pet scratches most, like couch corners. You can also opt for a couch cover that doubles as an attachable scratching post, a win-win for you and your kitty.
Find an Apartment for You and Your Pet with HILLS
The very first step to living with a pet is to make sure you live in a pet-friendly apartment. Read up on your apartment's pet policy including restrictions, limits, and fees. Beyond just choosing an apartment that allows your furry friend, look for an apartment that will truly feel like home to them. HILLS pet-friendly apartment communities are the perfect fit for both you and your companion. Our spacious apartments include features that your furry friends will love, like spacious porches and big windows. Some of our communities even include on-site bark parks that your pup will love. Check out our pet-friendly apartments today and find the perfect place for you and your best friend.