A Guide to This Year's Fall Decor
The list of wonderful things about fall is lengthy: crunchy leaves, crisp morning air, pumpkin spice lattes, apple picking, and so much more. While it's easy to feel the autumn bliss while you're outside, you can also celebrate the season in your apartment with cozy fall decorating. 5 Fall Decor Trends of 2023 1. Cozy […]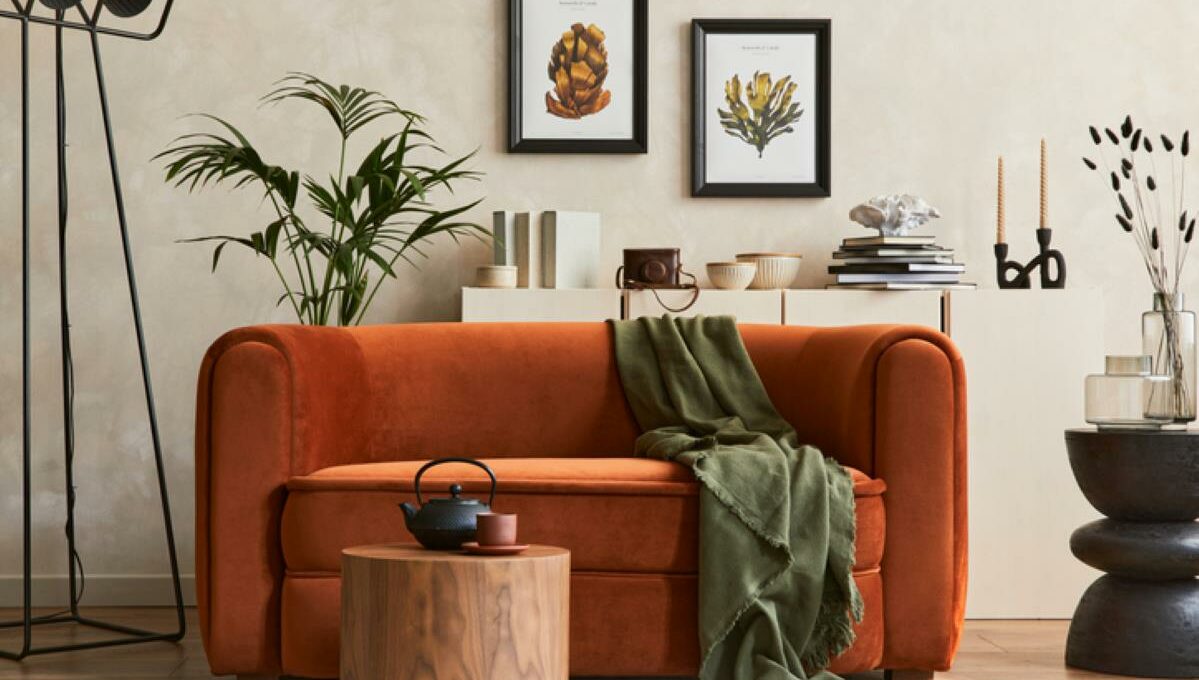 The list of wonderful things about fall is lengthy: crunchy leaves, crisp morning air, pumpkin spice lattes, apple picking, and so much more. While it's easy to feel the autumn bliss while you're outside, you can also celebrate the season in your apartment with cozy fall decorating.
5 Fall Decor Trends of 2023
1. Cozy fabrics
One way to bring the fall season into your home is by using cozy, comfy fabrics such as velvet, wool, and fleece. Not only do these have a homey look, they'll also help you stay warm during those brisk autumn mornings. You can add these fabrics to your home in throw blankets, chairs, and couches,
2. Plaid accents
Plaid fabrics are timeless, classy, and undoubtedly autumnal. Implement plaid accents in your home with throw blankets, pillows, or table runners.
For the best look, we recommend pairing plaid accents with solids, such as plaid pillows on a solid-colored couch. Opt for plaid patterns with oranges or yellows instead of the traditional red and black, which can evoke Christmas.
3. Autumn earth tones
To add a more subtle nod to fall in your décor, use earth tones like burnt orange, olive green, umber brown, and taupe gray. For a unique look, try pairing rust or apricot oranges with contrasting shades of rich teal. Using combinations of these colors and other earth tones will give your apartment a classy look while still channeling autumn.
4. Unique or vintage glassware
Try embracing a fun, recent trend in your fall decorating: interesting glass pieces. Statement glassware has already been in trend over the summer, but you can autumn-ize this trend by using amber, yellow, or green-colored glass vases, trays, and drinking glasses.
While you can find many unique glassware pieces online, another great place to find fun pieces at affordable prices is at local thrift stores. Often, the housewares and home décor departments are overlooked in the thrift store, making it easy to find unique pieces at low prices.
5. Dried flowers and other natural accents
We all love placing pumpkins in our homes to ring in the fall, but you can elevate the natural aesthetic by using dried florals or faux branches around your home. There are a number of ways you can incorporate this trend: Try placing a dried floral arrangement in a unique vase on your kitchen table, display faux branches in a floor vase, or keep it simple and hang a bundle of dried flowers on the wall.
Find Your Perfect Apartment With HILLS
You can enjoy autumn in an apartment community you love, but having a less-than-perfect apartment can spoil your fall bliss.
With HILLS, it's easy to find the apartment of your dreams. Our spacious floor plans and welcoming communities make for the perfect place to live year-round. Find your new home today by browsing our apartment communities in Ohio, Indiana, and Kentucky.