6 Fall Activities to Enjoy in Your Apartment
There's nothing better than fall. The weather is perfect, the leaves turn beautiful shades of red and orange, and it's time to celebrate Halloween and Thanksgiving. You can celebrate fall any day, not just during the holidays, and the good news is that you don't have to go out! Check out these six ideas for […]
There's nothing better than fall. The weather is perfect, the leaves turn beautiful shades of red and orange, and it's time to celebrate Halloween and Thanksgiving. You can celebrate fall any day, not just during the holidays, and the good news is that you don't have to go out! Check out these six ideas for fall activities to enjoy in your apartment!
1. Host a Fall Party
What better way to celebrate the leaves turning than by inviting over your best friends? Hosting a fall party is the perfect way to ring in the season! You could have a dinner party, potluck, or even a costume party. Though you can have a holiday-based party like Friendsgiving or a Halloween Bash, you can also simply celebrate the season!
For an autumn party no one will forget, be sure to have lots of treats for your guests to enjoy. Some hosts go all out with themed autumn treats or Halloween snacks. If you want to go above and beyond, consider mixing up a signature cocktail or mocktail for guests to sip.
Another way to have fun at your autumn party is with games and activities like bobbing for apples, carving pumpkins, karaoke, or even a haunted house. Whichever sort of soiree you plan, a fall party is a great way to have fun with your friends without having to make a reservation somewhere or spend a lot of money.
2. Have an Autumn Movie Night
One of the best fall apartment activities is having a movie night. You can find great movies to watch on streaming platforms or take advantage of your local library and borrow a movie to watch.
There are many delightful fall movies to enjoy, such as "Hocus Pocus," "Knives Out," and "It's the Great Pumpkin, Charlie Brown." You can let the movie set the mood, be it scary, mysterious, or fun. Elevate your movie night by gathering up soft blankets and preparing seasonal drinks and snacks like cider or anything pumpkin spice. Don't forget the popcorn!
3. Bake Some Fall Treats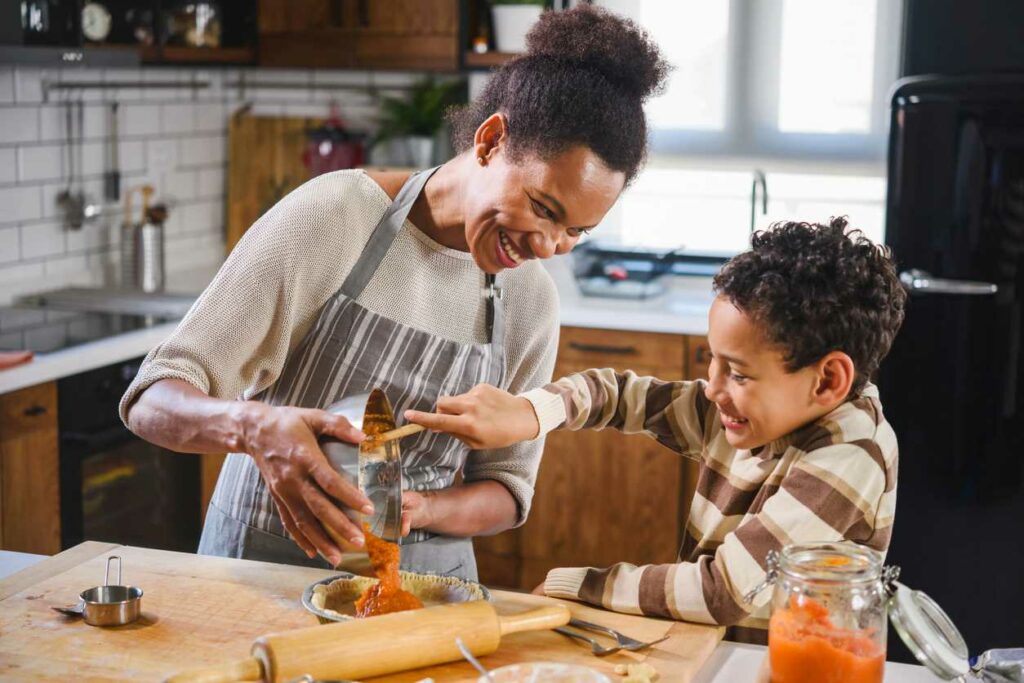 Baking is the perfect way to enjoy those fall vibes without leaving your house! You can find countless scrumptious fall recipes online for nearly any treat you're craving, from pies to cookies to cakes and everything in between.
Fall baking will warm up both your apartment and your heart. When you're all done, you can give the extra treats that you bake to the people that you love, it's a win-win. (Or, you can eat all of the baked goods yourself, we won't tell.)
4. Cuddle Up With a Fall Book
When you start to feel that Autumn chill in the air, you may not want to leave the apartment. For those days when it's just too cold to go out, curl up on the couch with a good book. Some fall reading is the perfect thing to do in your apartment in the fall.
Be sure to have lots of cozy blankets and pillows in reach and set the mood with cozy lighting. As long as it's not too frigid, you could even open your windows to see the beautiful autumn leaves and hear the wind blowing through the trees. There are many great fall books that can get you in the mood of the season, from cozy reads to murder mysteries.
5. Have an Autumn Craft Day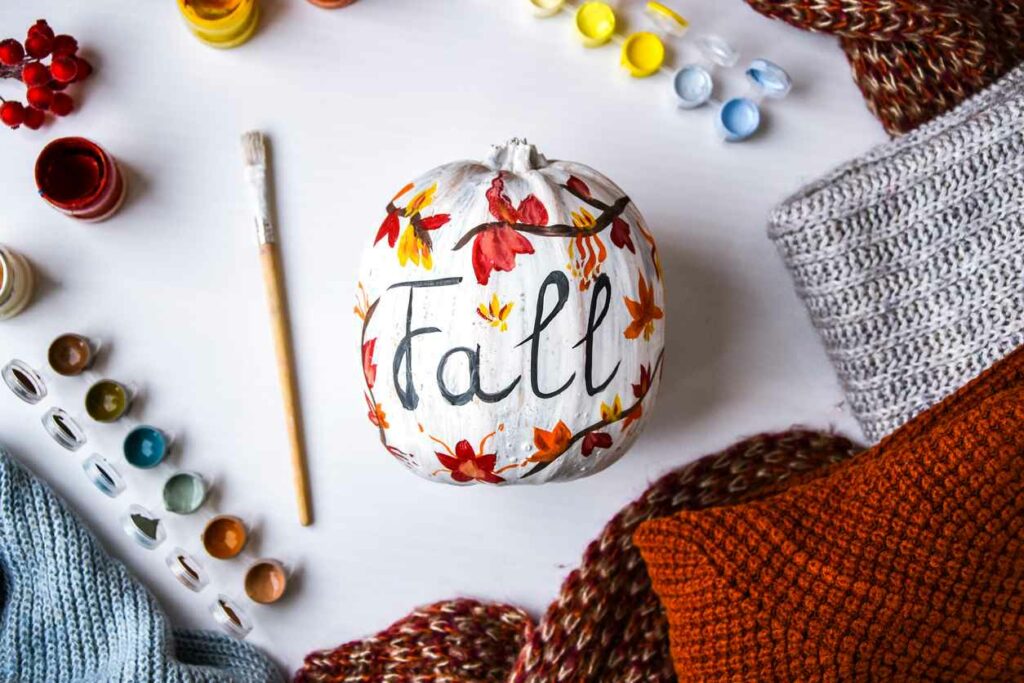 If you're looking for fall fun in your apartment, a craft day may be just the thing for you! There are many ideas for fall crafts online, so it's easy to find something you like to do– whether it be painting, knitting, or making a collage. Many crafts are suitable for all ages and can also keep kiddos entertained, making crafting a great fall activity for kids.
Don't want to craft alone? Invite your friends over and make a day of it. Better yet, fill two needs with one deed and make a craft that doubles as home decor, like a painted pumpkin or halloween garland. With the holidays coming up, you could also craft homemade gifts for your friends and family.
6. Embrace the Hygge Lifestyle
The Danish concept of Hygge, loosely defined as slowing down, getting cozy, and resting, can be best enjoyed in the Fall, with crisp air and crunchy leaves around. So, embrace the Hygge spirit and take some time to just rest.
Cuddle up in front of the fireplace (real or via television screen) with a blanket draped over your shoulders and a warm drink in your hands and enjoy peaceful silence. Better yet, invite your partner, friends, family, or your pet to join you.
Find an Apartment You Love With HILLS Properties
A bad apartment can seriously put a damper on Autumn joy. We've all been there: awful management, unlivable conditions, outdated amenities. HILLS Properties have all the comforts of home, including top of the line amenities and modern fixtures, as well as friendly residential staff. Any of our gorgeous living communities are ideal for hosting apartment fall fun. When you're ready to elevate your living space, check out our apartments or give the HILLS team a call and we'll help you find your new home.