Apartments With a Garage
in Maineville, OH
You should love both the home you live in and the community you are surrounded by. At Island Club Apartments, you can enjoy spacious 2-bedrooms apartments with the option to add a garage in the quaint community of Maineville. This small town offers several local restaurants, shops, and places to explore. All of this is just a short drive from the best apartment community in Maineville. You will also have easy access to nearby attractions and cities such as King's Island in Mason and downtown Cincinnati.

Even though big city life is just a short drive away, you will still be able to enjoy the benefits of a calm, low-key life at Island Club. These 2-bedroom apartments with optional garages are tucked away on Clubhouse Drive and surrounded by dazzling lakes. Beautifully maintained landscaping will greet you every time you step out onto your patio or leave your apartment.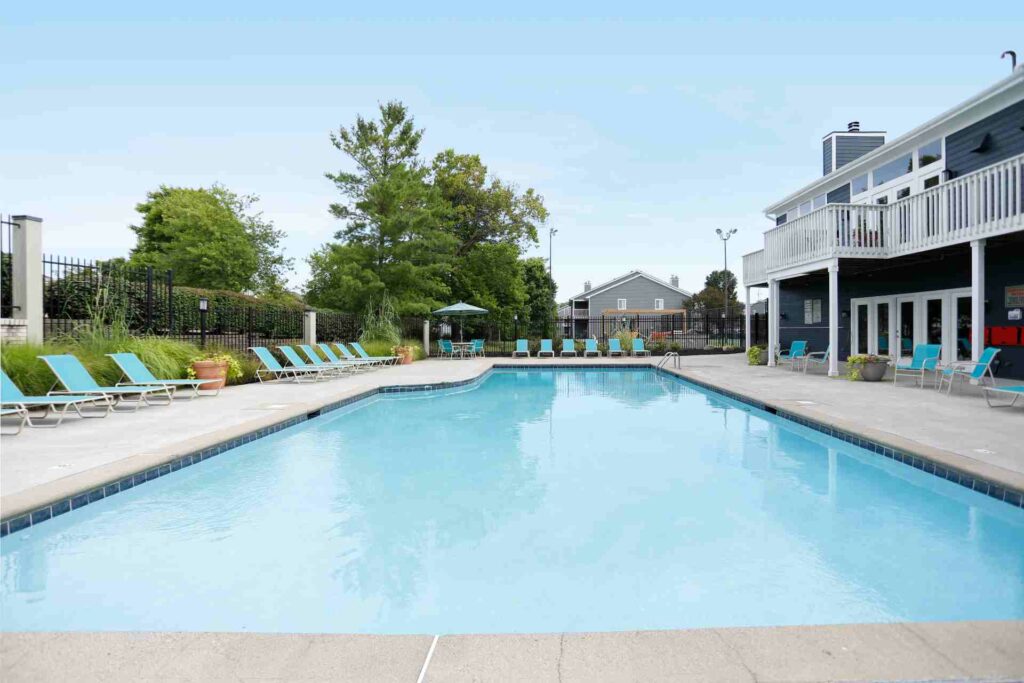 Top Apartment Amenities
in Maineville, OH
All of our 2-bedroom apartments are designed for your unique lifestyle. Take advantage of our open floor plan to let your creativity and personal style shine. Our open kitchens are the perfect spaces for hosting brunches and large dinner parties. After your guests have left, you get cozy by your fireplace with your pup and a book in hand. You also have the option to protect your vehicles from rain, snow, sleet, and other elements with a detached garage.

Community amenities give you the opportunity to connect with your neighbors while having a good time. Take a dip in our gorgeous pool or meet your new gym buddy at our 24-hour fitness center. We also have a social deck complete with lounge seating and grilling stations perfect for socializing.
FAQ About Apartments
in Maineville, OH
Still have questions about what we offer at Island Club? Feel free to contact us for additional information. You can also take a look at our gallery for an inside view of our gorgeous apartments.
Does your apartment community have a pool in Maineville, OH?
Yes, it does! In addition to several other amenities, we provide a gorgeous pool that is the perfect place to meet your neighbors and relax in the sun.